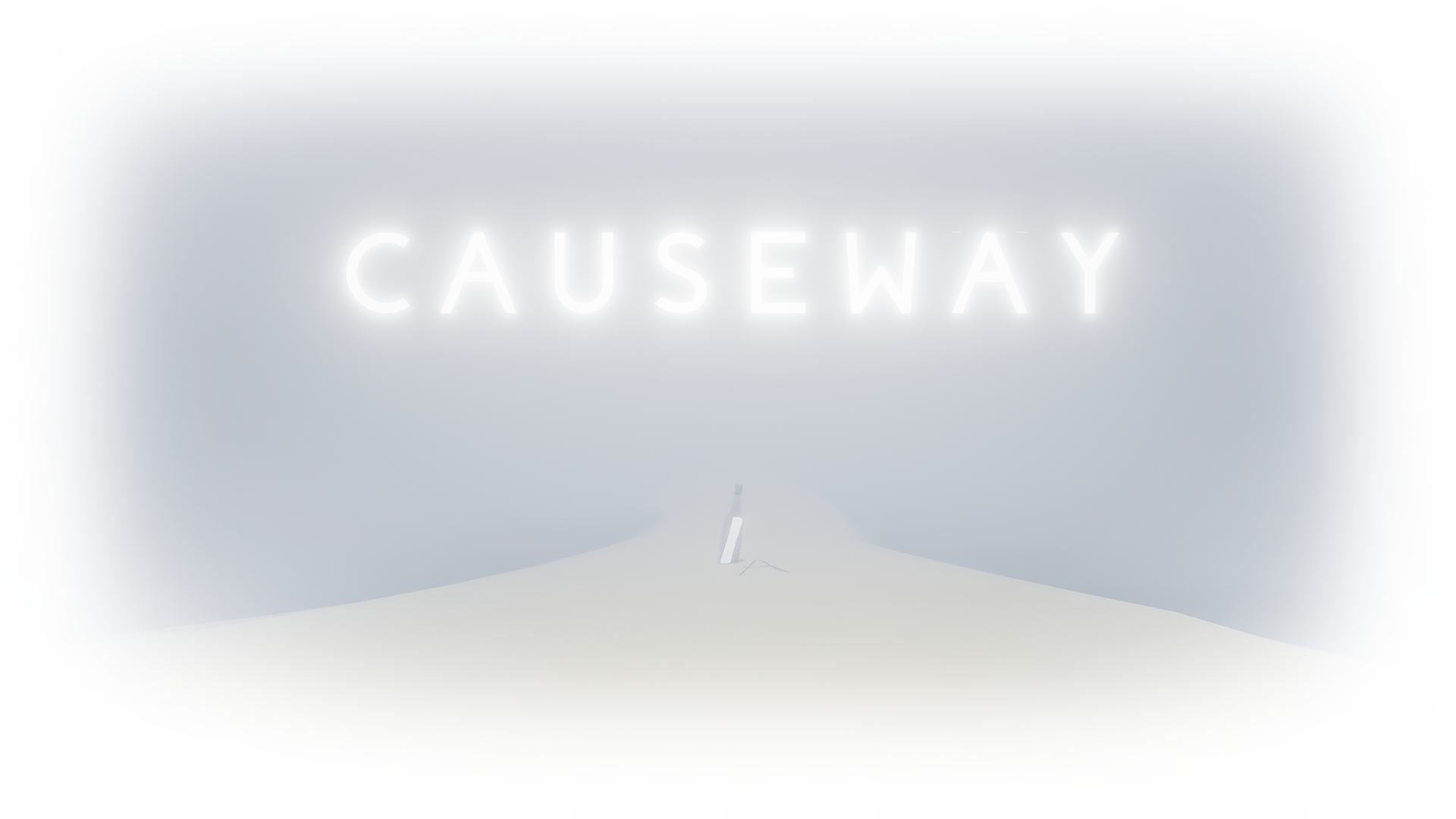 Causeway
Comments
Log in with your itch.io account to leave a comment.
OUR CHOICES MAKE US | Causeway Full Gameplay Walkthrough
A very interesting and relaxing game i enjoyed how the story plays out and how the choices are presented to you. the game did crash a Couple of times for me at the end however
I greatly enjoy these types of games, ones where you make your own choices as you go and you watch the story pan out in front of you. I only played through to one of the endings, but I 100% accept the one I received as I made my decisions as if those situations were presented to me. I really enjoyed this game, it certainly makes you reflect on yourself as a person and how you govern your own life.
nice one didnt go the way i expected and thats good in my book
the newest upload is corrupt
Thanks for contacting me about this game. I hope I was able to do it justice, and show people what it was all about. It actually hit kinda close to home for me. Here's my video on it.


Wow, thanks for playing, a really nice, emotional let's play :) Sorry for bringing up bad memories but glad you enjoyed yourself nonetheless! Also sorry you encountered the strange issue with the endings where it fades out and then pops back to game, the game is meant to end after fading out and it's been fixed now!
amazing game! Couldnt resist doing a lets play on it
Hey guys, I'm having an issue where I walk extremely slow. It took almost a full minute for me to reach the first bottle.
Hey Darjette,
we're sorry you had this issue, thanks for bringing it to our attention! It's fixed now :)
great game but i can't get any further once i reach a certain point, if it's still being worked on i can't wait for the future of it.
Thank you for the lovely comment! Sorry to hear you ran into that bug, we are currently looking into it and hope to have a fix up soon. We initially posted Causeway as a way to document and archive our Global Game Jam submission but it's been received so well we are considering taking it further. :)
Seems incomplete.. some branches are blocked, some just fade to white and end the game.. Work in progress..?
Interesting idea though..

Thanks for the message! The majority of the game was done for the 48 hour Global Game Jam, so some areas are a little unpolished. We have noticed a couple of people have ran into the blocked branches issue and we are currently looking into it. The fades to white represent the end of that path and story but we are exploring ways to make this a bit more obvious. The number of choices and unique endings has made QA with a small team quite a challenge so we appreciate your feedback.
Thanks :)
Feel free to post it to /r/artgames once the bugs are fixed.. :)