Helmouth Halls
Welcome to Helmouth Halls, the most terrifying student accommodation in the country!
Five undergrad roomies - Smithy, Charlie, Simon, Flora and Thomas - are being stalked by a serial killer. Or are they? After an evening of chilling and watching horror movies to get into the spirit of Halloween, they retire to their rooms and, like most millennials, are glued to their phones. Little do they know that the body count has already started… and it's only going to rise! Will they ever get off their group chat to investigate?
Helmouth Halls is the latest and, dare we say, greatest game by award-nominated indie collective Yarn Spinner, creators of Causeway and No Response.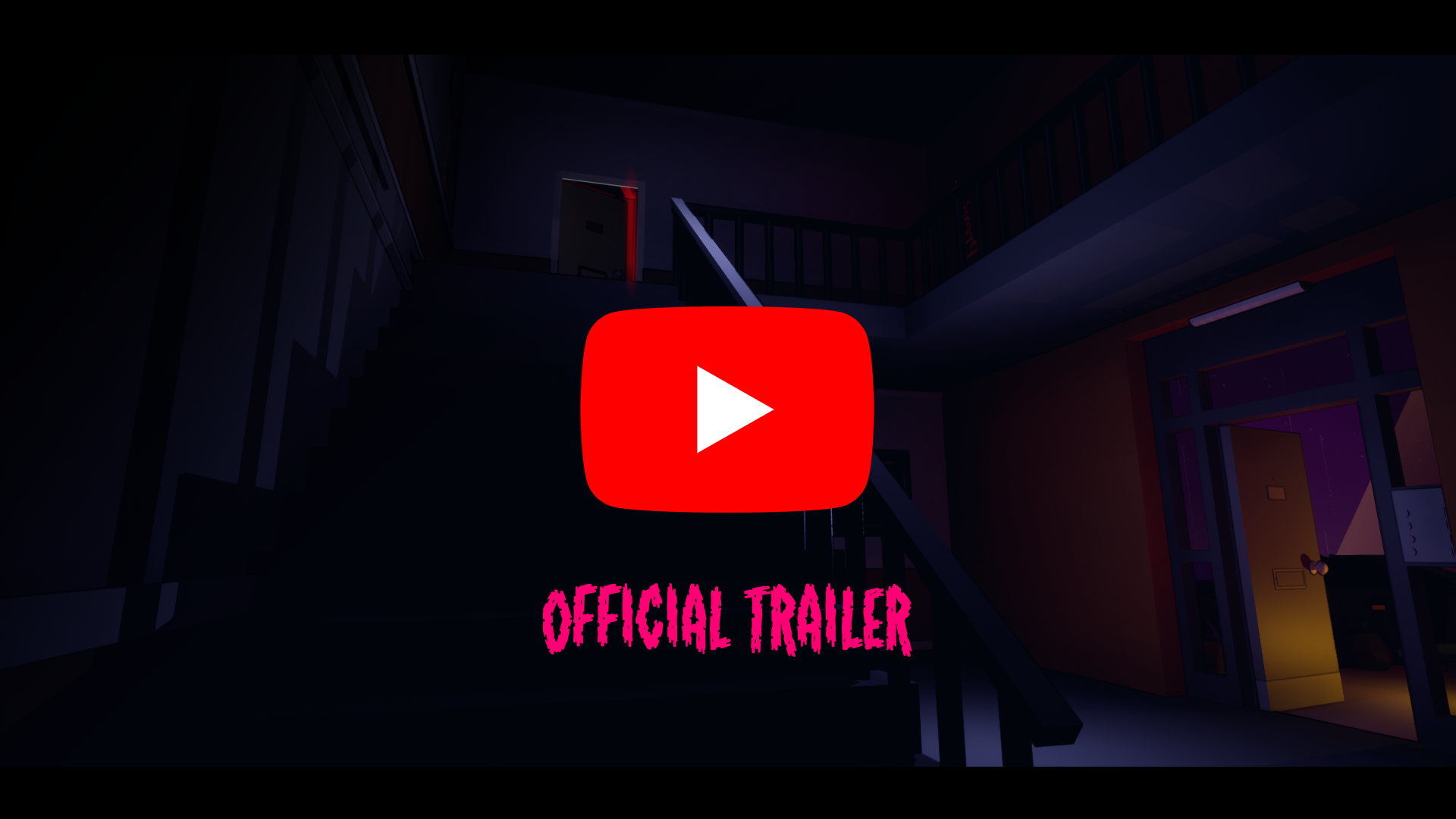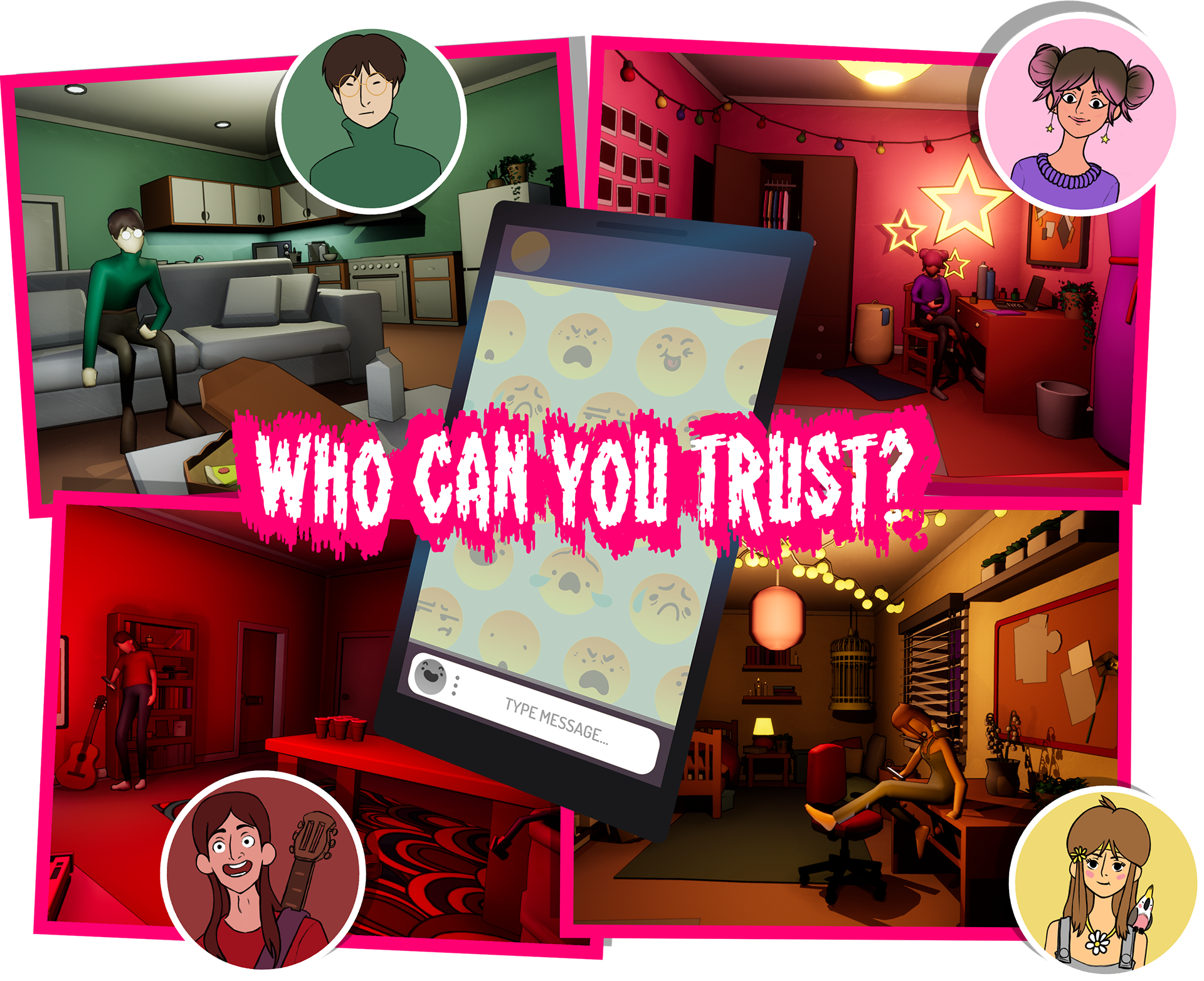 Download
Click download now to get access to the following files:
Helmouth Halls.zip
337 MB
Comments
Log in with itch.io to leave a comment.
Can't I download it on my phone?
That ending.... Great game.
Damn kids, always on their tippity-tappity phones!

So this was actually pretty wonderful. I have not seen this kind of setup for a horror game before - not so much basing it around phones, but more the outside look of the house, with a camera swooping from room to room to show reactions ot the conversations happening on the phones. It worked wonderfully (and a few camera swoops are pretty excellent - I like the detail of zooming by a Jack-O-Lantern, for instance!). I especially like that the game does make you have to tap buttons in order to type on the phone - it's small and subtle, but it does add just that tiny extra layer of immersion.

The buildup is super nice, and while I can see the payoff splitting the audience in the middle depending on wether they expected something more traditional, I for one got a good laugh out of it. And while the "First Person Mode" is a pretty neat look at the house, it doesn't feel like that much of a 'reward' to be perfectly honest.

If I have to nitpick, I would say that on occasion, your dialogue choices, as displayed by Emojis, are not very indicative of what the character actually ends up saying. I didn't always feel like I knew what response I was going to give, and sometimes they were too small for me to even really see what they were. So perhaps that's worth some consideration.

Still, enjoyed the Hel(l) out of Helmouth Halls for sure.
Hi Eshbaal! Thanks for your great Let's Play and commentary on how these teens really need to just go chat to each in person :P We appreciate your feedback and will take it on board for our future projects. Glad you had a Hel(l) of a time with our game ;P

Got around to playing this and... woah. Really, really, REALLY love this. <3 That ending was amazing as well by the way. SO much fun.
Hey jordanthompson. We're really glad you enjoyed our game and thank you for your captivating Let's Play! :D
I really enjoyed the game, thank you for making it :D!
Hi havenheart, thanks for your great Let's Play and commentary! We're glad you enjoyed our game :D
As Usual Gameplay from Z9ZGAMES Channel!!
With All Thanks to the Creator of the Game!!
really fun game for Halloween!